REGISTRATION DETAILS
Please, download the form to be filled and sent it us with a refundable deposit and an ID photo : Association Eurocuivres – 7 rue Villa Verdier – 54000 NANCY – FRANCE
CONDITIONS
In full board, the trainees are accommodated in rooms of 3 or 4 beds, with showers and toilets at each floor. Within the limit of availaibles rooms, it is possible to have a "Single" or "Couple" room at your disposal (in return for a supplement of 170 €). Trainees have free access to work studios.
HOMESTYLE COOKING : The meals are prepared on site by a professional cook. If you have any special dietary requirements, please contact us ).
PRICES 2021
The following rates include : a membership to the "Association Eurocuivres" (Eurocuivres Association) for the current year, the music lessons and training of the Academy, car rides to the concerts venues of the Festival, living accomodations, meals, an event t-shirt, a recording of the closing concert of the Festival.
| | |
| --- | --- |
| Full board | 670 € |
| Full board (Reduced fare) | 620 € |
| Half board | 570 € |
| Half board (Reduced fare) | 470 € |
Half board
:
half board includes lunch and dinner meals, but not the living accomodations
Reduced fare : reduced fare apply to unemployed people, OR for two (or more) registrations from the same family, OR "carte avantage jeune"
For all registrations before March 15th, you'll recieve a 20€ discount on all the rates displayed bellow.
A non refundable deposit of 170 € is required upon registration (by check, payable to "Association Eurocuivres", or by bank transfer). We will confirm registration to the Eurocuivres Academy on reception of the deposit (subject to availability).
Because of the limited number of places, we advise you to register as soon as possible.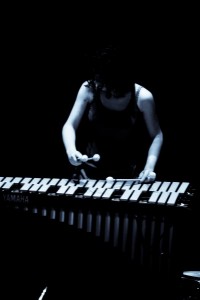 For any enquiry, or experiencing financial difficulties, please contact us at : +33 7 52 04 15 22, so we can consider possible solutions together.